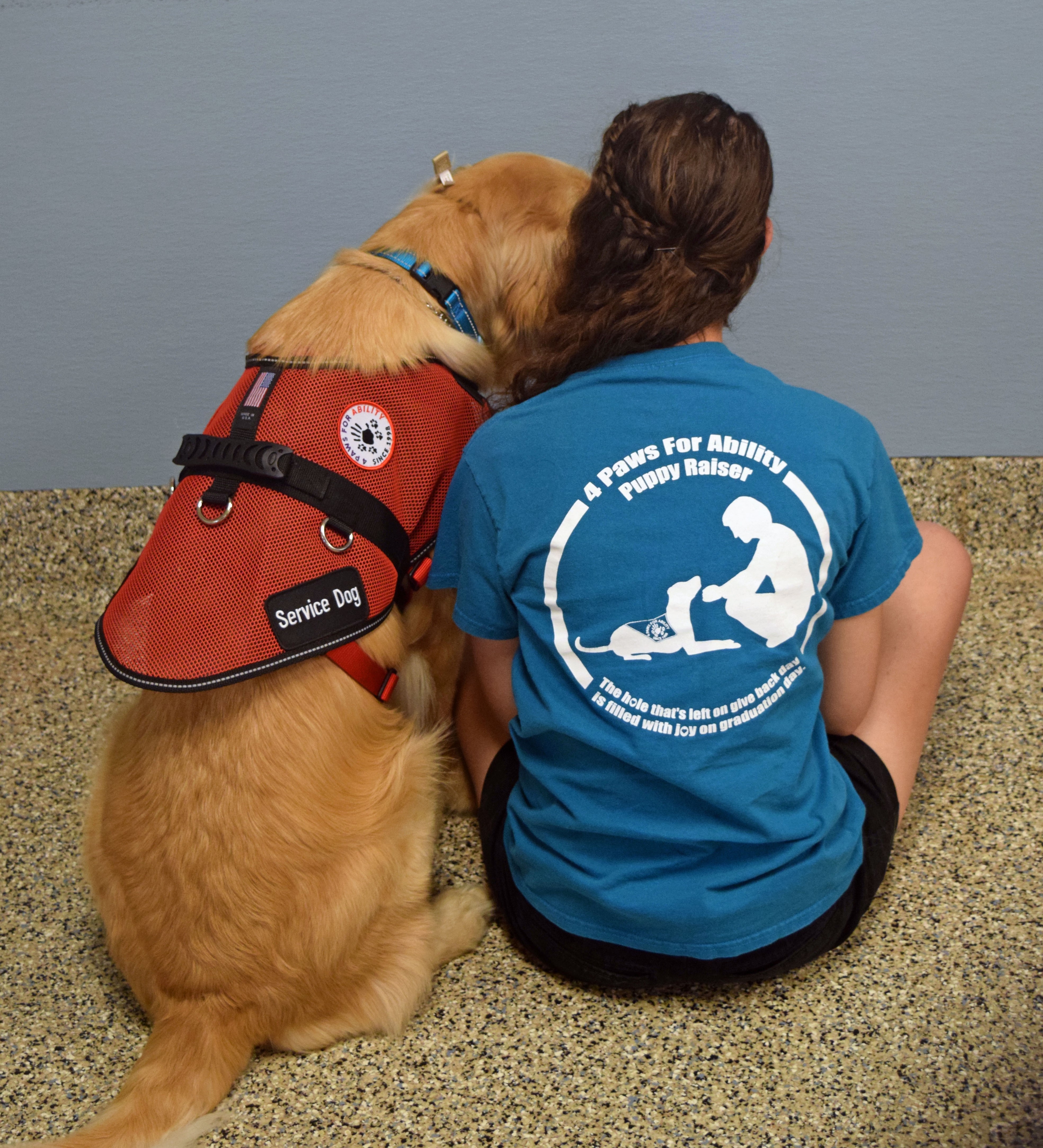 April is Autism Awareness Month. Autism is a debilitating developmental disability that can impact a person's life in a variety of ways. While there is no cure for autism, there are different tools to help those who have been diagnosed. One of those tools is a service dog, or more specifically, an Autism Assistance Dog.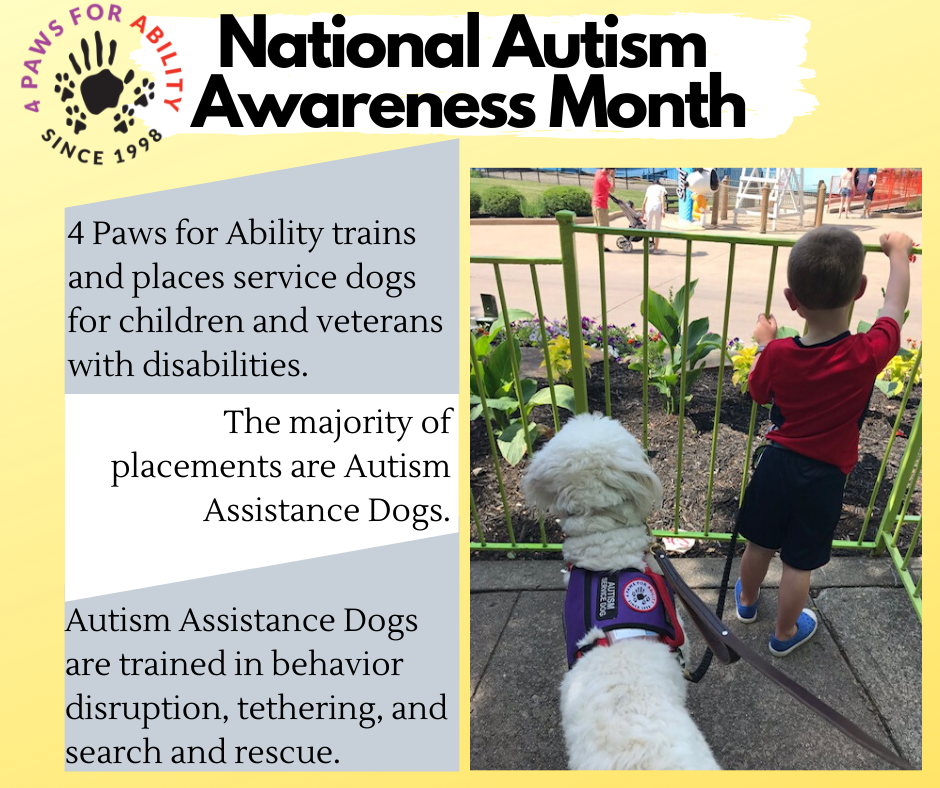 These dogs are trained for specific tasks based on the person's needs. Some are trained for tracking, behavior disruption, and search and rescue, just to name a few. To see the difference these dogs make firsthand, we highly recommend attending a graduation at 4 Paws for Ability. Make sure to have plenty of tissues, when the families begin describing how these dogs have changed their lives and given them piece of mind there usually isn't a dry eye in the room.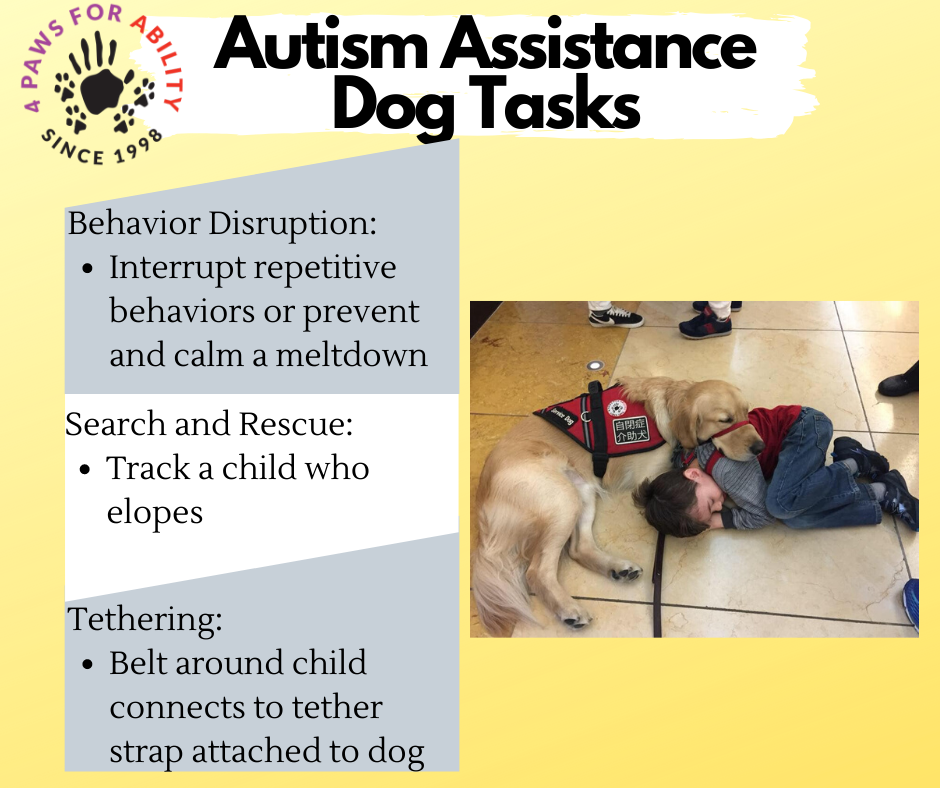 Remember Azure? He was one of the cute and fluffy Golden Retrievers we sponsored last year. He went on to be an Autism Assistance Dog and now lives with his girl, Abby. He has been trained in tracking, tethering, medical alerting, behavior disruption, and has provided many other benefits to the family. He goes everywhere his girl goes. To keep up with Azure's adventures, you can join the Facebook group Autism Service Dog for Abby and Jack.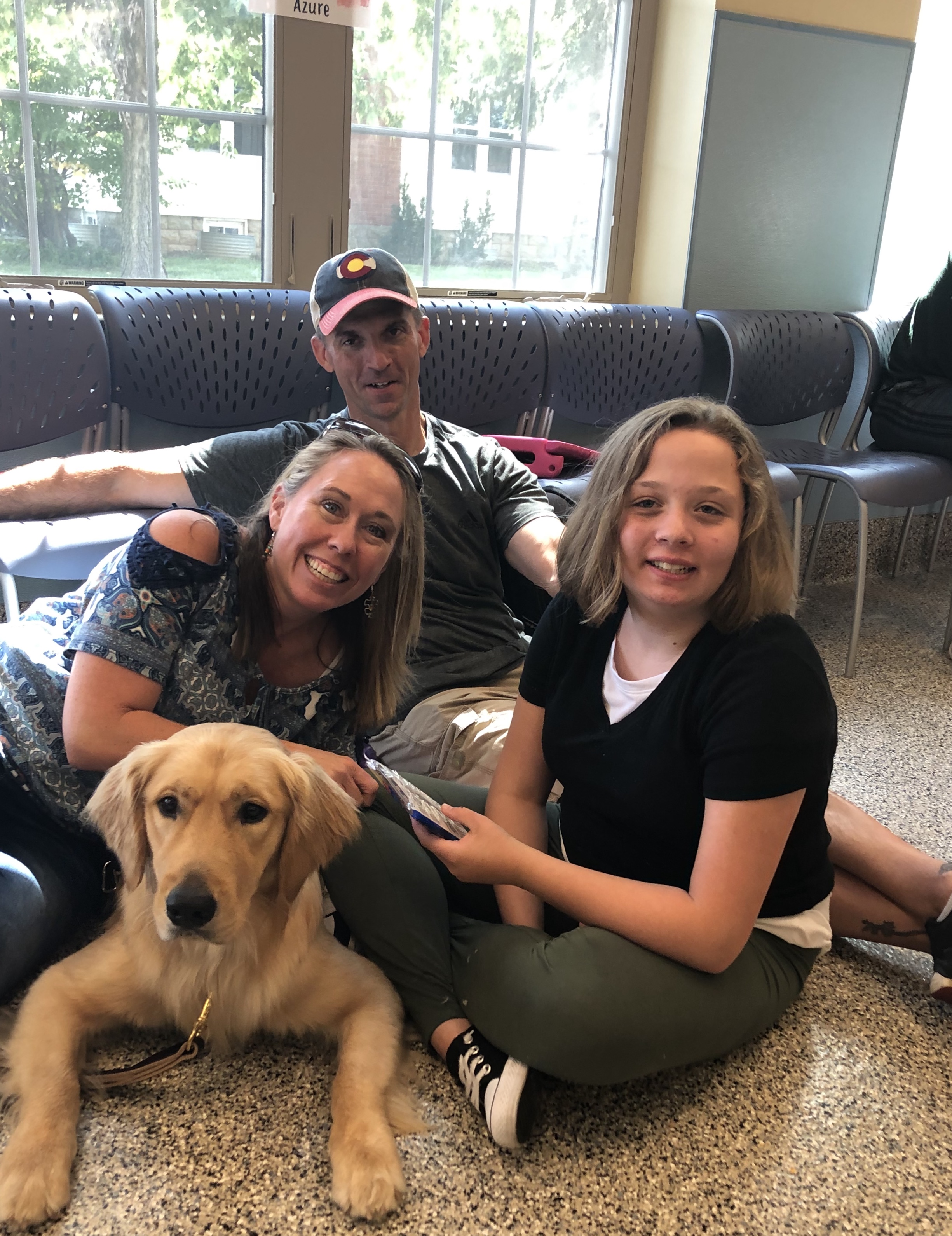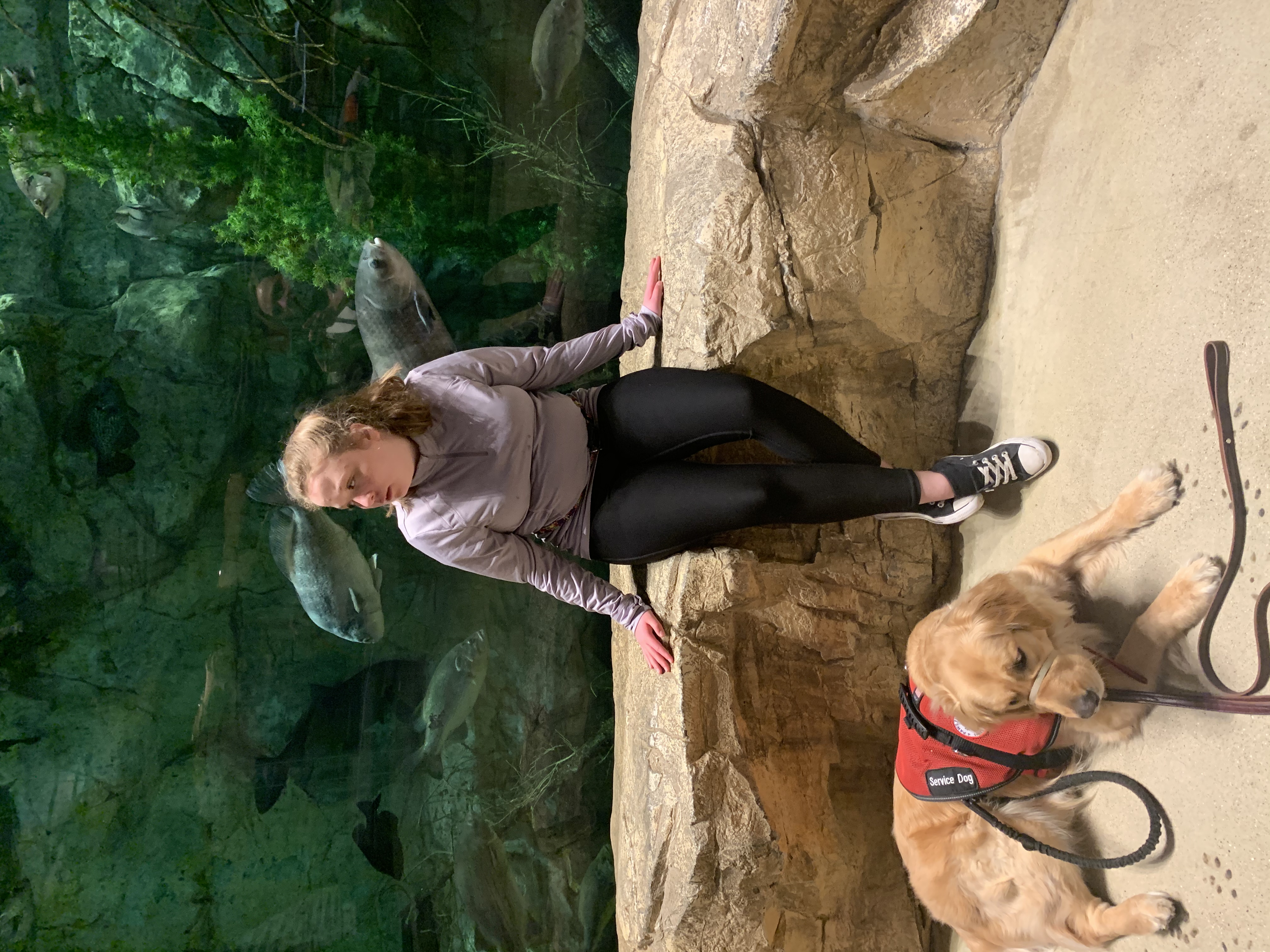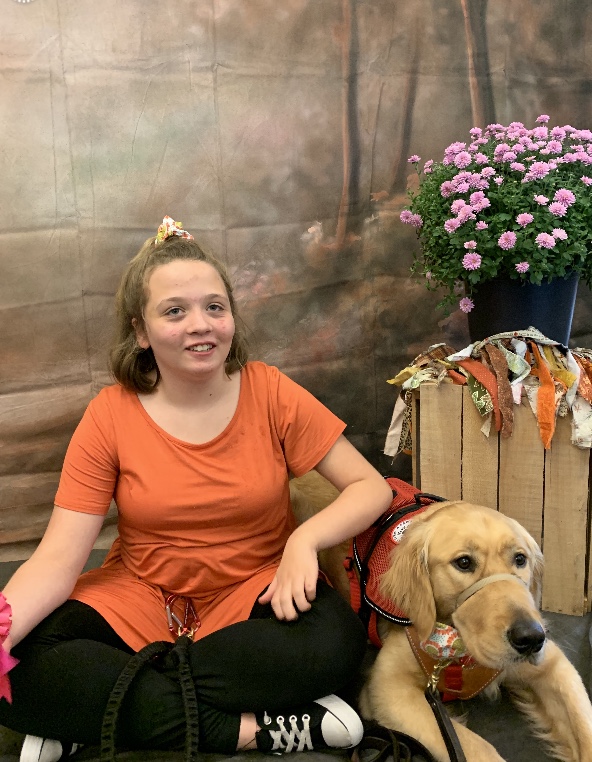 If you would like to get more involved with 4 Paws for Ability we encourage you to visit their website. There are many ways to volunteer, our favorite is playing with puppies. Don't forget to follow us on Facebook and Instagram @Rivervalleycu, for updates on our current sponsored dogs.